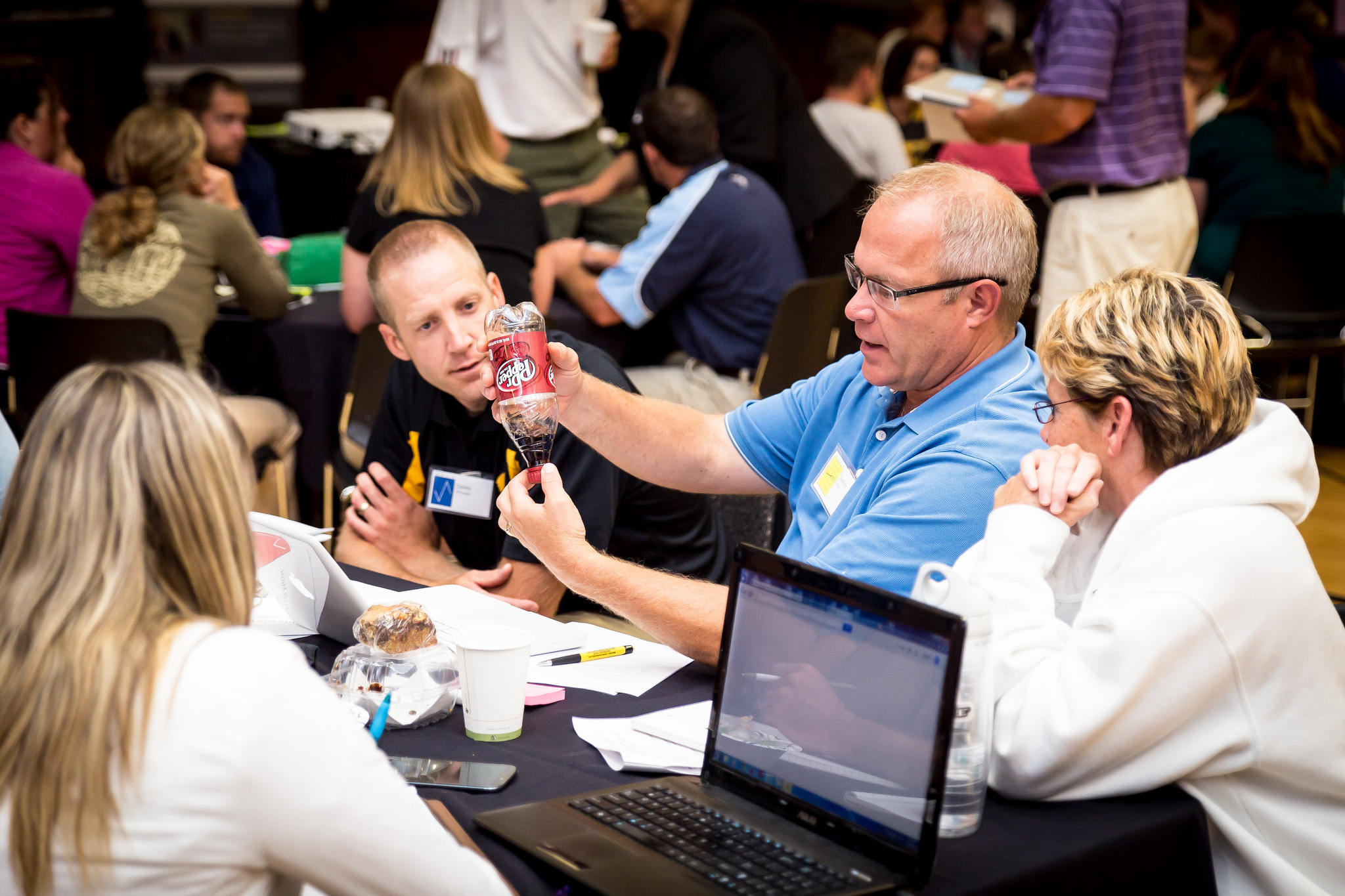 The Nation's Interest in STEM Innovation is Exploding!
The University of Iowa's STEM Innovator professional development program equips educators with the tools needed to partner with business and industry.
STEM Innovator prepares teachers to have their students work in teams employing an entrepreneurial mindset and innovative thinking to solve authentic, community-driven, real-world problems.
STEM Innovator students identify a problem of interest, verify and validate the problem through customer discovery, and establish and implement a solution.
STEM Innovator students gain the skills needed to thrive in a 21st Century global economy.
What: STEM Innovator Online Training
Who: Middle and high school educators and administrators
When: Next session begins Summer 2018.
Why:
Strategies to teach and assess STEM innovation, entrepreneurial mindset and 21st Century Skills through a problem-based learning framework
Build network and partnership models with local, state and national STEM industry experts, and the University of Iowa
Upon successful completion, you will become a University of Iowa STEM Innovator Instructor, allowing STEM, Business and Marketing teachers the opportunity to OFFER UNIVERSITY OF IOWA COLLEGE CREDIT to high school students.
Iowa Participants Receive*:
– $500 stipend
– 3 graduate credits (Value $1,500)
– Ongoing mentoring and support
*State of Iowa teachers funded through an Iowa economic development grant. Teacher support is contingent on continued state funding.
History of STEM Innovator Teacher Institute
Since 2013, teachers from 58 school districts in four states have participated in The University of Iowa's STEM Innovator Teacher Institute and developed new ways of infusing STEM innovation and entrepreneurship into their classrooms. Through collaborative, interdisciplinary projects, the Institute emphasizes customer discovery, opportunity recognition, rapid prototyping, intellectual property, and commercialization through authentic interactions with STEM industry leaders. The Institute's training has informed innovative models in Iowa, Minnesota, New Jersey and Florida with these concepts. Since 2013, an estimated 27,000 students have engaged in STEM Innovator projects.